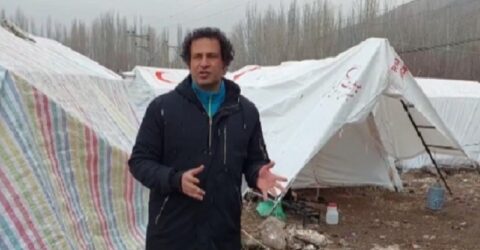 Mohammad Alimuradi, a prominent film director from South Azerbaijan appealed for help to the victims of the Khoy earthquake.
In a post on his social media account, the well-known director asked citizens to help the people of Khoy.
Muhammad Alimuradi, who was filmed in the tent camp said that the government's assistance is not enough:
"The situation here is difficult. 8 families are accommodated in one tent. In this cold weather, the lack of heating devices in the tents created additional difficulties. Taking into account the frost, the tents should be replaced with container shelters," the director said.