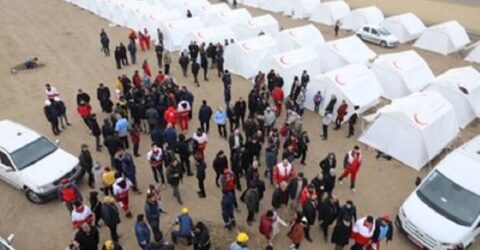 The people of Khoy, South Azerbaijan who have been victim of the most recent earthquakes, protested the indifference of the the government to their situation.
The residents of Khoy expressed their dissatisfaction and anger with the activities of the head of the city, Zabiullah Kazimi and demanded his removal from the office.
3 people died and more than 1200 people were injured as a result of successive earthquakes in Khoy.
People are forced to spend the night on the streets in the cold weather and suffer from food shortages as there is no help for those whose houses were destroyed. The occupying regime of Tehran not only has not assisted the victims but it has also prevented people of south Azerbaijan from entering the city and assisting the victims.