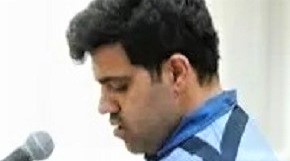 Father of Jafar Nurmohammadzade who is sentenced to death by hanging due to his participation in protests against Islamic regime has informed that his son lost 30 kg as a result of severe physical and mental pressure and he is in critical condition.
The 26-year-old Sahand Nurmohammadzade was accused of blocking the road by burning garbage cans and obstructing public transport, was sentenced to death on the charge of "war against Allah".
He pled not guilty and stated during his short "trial" that he was not in the mentioned region at all on the mentioned date and that an unfair decision was made against him on false charges.