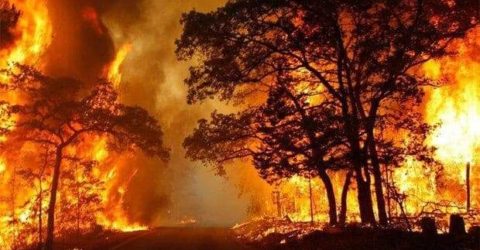 "The Independence for Kurdistan" in its telegram channel, "SBK secretariat" has claimed responsibility for the massive fire in Karadagh forests. The group has claimed that a sympatisan of the group had planted "timer triggered flamables" in some spots of the forests causing the catastrophe which turned over 500 square km forests into ashes. The fire massacred thausands of animals with no human fatalities. The occupying regime of Iran refused to dispatch helicopter firefighters and the local people and firefighters attempted to stop by using traditional tools and techniques.
The group further claimed that " The group member who set fire in Arasbaran – Karadagh forests is in good health."
The Kurdish group has threatened that its members "will use all the necessary measures "to hit the Turks."
Authorities have not yet responded to the claims made by the Kurdish group. However, the Director General of Environmental Protection of East Azerbaijan told IRNA that fire was an arsen. He indicated that 3 individuals have been arrested, however refused to release their identities and made no comments on whether or not they are members of the kurdish terrorist group.