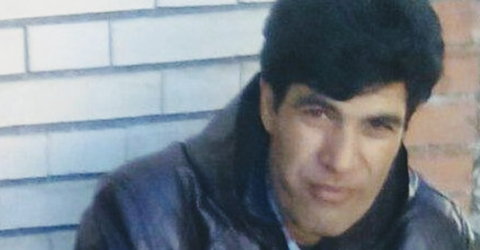 The Appeal Tribunal of Ardabil upheld the decision of the lower Islamic Revolutionary Tribunal sentencing the South Azerbaijani poet and writer Rahim Ghulami to one year in prison.
Ardebil Province Court of Appeals Branch 2 upheld the poet's sentence for insulting the founder of the Islamic Republic of Iran.
The appeal decision which was released yesterday indicates as follows:
"Considering that the appealant did not provide a reasonable objection to the allegation of insult to the founder of the Islamic Republic of Iran, the court upholds and affirms the lower tribunal's decision and contrary to the Article A of the Code of Criminal Procedure rejects his the appeal. The verdict of lower tribunal pursuant to Article 5 of the Code of Criminal Procedure is final."


Rahim Gholami was arrested by Ettelaat, Intelligence Agency of occupying regime of Iran in March 2019 and charged with "propaganda against the IRI" and "insulting the supreme leader" and Membership to illegal group of GAMAJ.
He was finally released on bail two months later awaiting his trial which was held on June 5, 2019. Mr Gholami in his defense dismissed all the charges. Though he was acquitted from Membership to GAMAJ, South Azerbaijan National Freedom Front; however, was found guilty of insulting the supreme leader of Islamic Republic in one of his speeches.