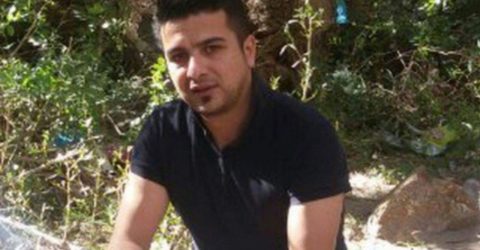 On July 1, 2020, police officers stormed into the workplace of Sahand Ma'ali, a prominent activist of city of Sarab, S. Azerbaijan and arrested him. Mr. Ma'ali phoned his family that he has been transferred to Sarab Prison to "re- serve" the same conviction he has already served.
Appearenly, there were two convictions of 1 year imprisonment and a 10 month imprisonment against Mr. Maali which were merged and Sahand served the merged sentence and got released.
Sahand had previously been arrested in connection with the execution of the above-mentioned charges. Taking into account the days of previous detentions at the intelligence office and merging of the two charges the previous sentence was terminated and he was was released.
However, surprisingly the intelligence office thinks otherwise. The arresting officers claimed that the old sentence issued against him had not been merged and that he would have to serve another year.
Ma'ali was arrested in May 2019 by Sarab intelligence forces during the annual rallies in Qala-e-Babak on charges of "propaganda against the regime by distributing leaflets."
Earlier in July 2018 , Maali had also been sentenced to one year in prison on a previous charge of similar nature.