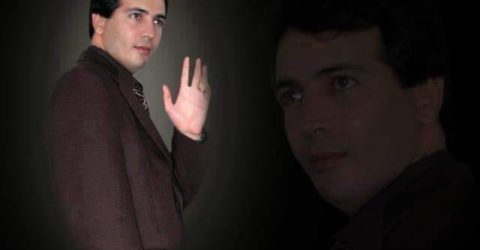 The agents of Ettelaat, the notorious spy agency of the occupying regime of Tehran stormed into the peaceful ceremony which marked the 11th anniversary of the suspicious death of prominent South Azerbaijani popular movement activist, Gulamrza Amani, held in his graveyard at the city of Tabriz, South of Azerbaijan.
Several of south Azerbaijani popular movement activists have been arbitrarily arrested and transferred to the holding center of the Ettelaat of Tabriz. It is feared that the activist may have been subjected to torture and cruel mistreatment. The identity of 6 south Azerbaijani activist namely Jalil Beygmohammadi, Rasul Razavi, Yusef Razavi, Babak Huseini Mugaddam, Shahruz Barzgar, and Shahin Barzgar have been established as of yet.
Gulareza Amani was a prominent Azerbaijani activist who had spent many years in the prisons of regime of "Iran". He was speciously killed along with his two brothers in a automobile collision while traveling on Ahar- Tabriz highway in October 24th of 2008. Many believe that the collision was plotted by the Ettelaat of the Revolutionary Guard.