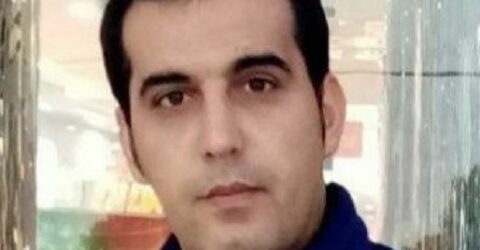 He was sentenced to 2 years in prison by the Tabriz Revolutionary Court.
The court's decision, presided over by Judge Fethnejad, was verbally communicated to Sultani's lawyer, and it was noted that the days he had spent in custody had been included.
The South Azerbaijani activists Mr. Soltani held a protest rally on October 4, 2020 against Iran's support for Armenia.
The protest demonstrated support for the Azerbaijani Army for the liberation of Karabakh. The protesters also demanded the closure of the Nurduz border checkpoint.
Following the protest, many activists including Mr. Soltani and Babek Kiyumarsi were detained in Julfa City, South Azerbaijan.
They were transferred from the Intelligence Ministry's detention center in Tabriz to the quarantine department of Tabriz Central Prison at the end of the interrogation process on Tuesday, December 2, 2020.
Azerbaijani activists have been charged with "membership in opposition organizations."
The national activists were released on bail on December 3, 2020, on bail of 500 million tomans.
Both activists were arrested by security forces on October 4, 2020 at workplaces in the city of Julfa, South Azerbaijan, and taken to the pre-trial detention center of the ETTELAAT Office in Tabriz.
After apprehending Said Sultani, security officials searched his home and confiscated many of his personal belongings, including laptops, cell phones, books, and cars. In addition, when Babek Kiyumarsi was detained, security officers beat up his wife.