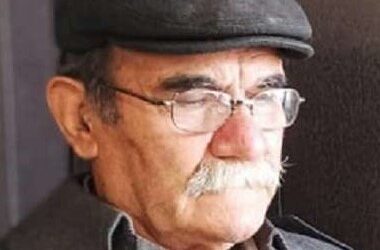 The Ardabil Revolutionary Court sentenced the 75 years old S.Azerbaijani activist Parviz Siabi to 16 years in prison on several serious charges.
He was accused of "communicating with the anti-regime media and giving interviews on social networks and the media in order to oppose the integrity and foundation of the system, to propagandize against the holy system of the Islamic Republic of Iran by publishing untrue information."
The civil rights activist is also accused of "managing unrealistic groups to undermine the country's security" and "membership in illegal groups and gangs to undermine the country's security."
According to the report of the Ardabil branch of the Iranian Security and Intelligence Service, the court ruled that Parviz Siabi's activities in cyberspace and telegram groups, distribution of audio files, and support for the July 24 protests in Tabriz were criminal.
According to the decision, he was accused of "being a member of the illegal group "South Azerbaijan" led by Abbas Lisani. The accused was also in active contact with other members of illegal telegram groups."
Mr. Siabi has appealed the decision. He was arrested and tortured last year during a peaceful protest in support of the liberation of Karabagh from Armenian occupation.