Despite the continuing threat of corona-virus in Iranian prisons, South Azerbaijani political prisoner Kianush Aslani returned to prison on June 6 to serve the remainder of his sentence.
He was released on March 11 on bail of 800 million tomans.
Azerbaijani activist Kiyanush Aslani, along with Tawhid Amir Amini, was arrested by Iranian regime security forces for distributing posters in Tehran on February 21, 2019, on the occasion of International Mother Language Day.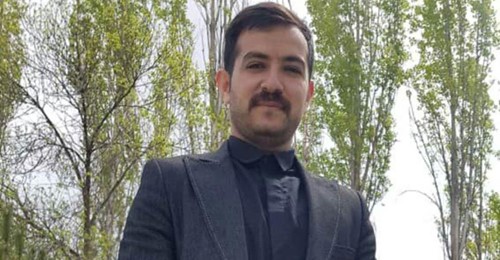 The activists were tried in the Tehran Revolutionary Court on charges of "unlawful assembly and conspiracy to undermine national security" and "propaganda against the Islamic Republic."
Amir Amini was sentenced to 7 years and 6 months, and Aslani to 5 years. In addition, Kiyanush Aslani was deprived of the right to join all non-governmental organizations for 2 years.