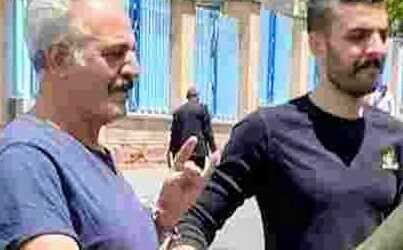 The Court of Appeal of Tabriz upheld the verdict of imprisonment of South Azerbaijani activists Jafar Ismailzadeh and his son Milad.
Earlier, the 1st Department of the Tabriz Revolutionary Court sentenced each of the activists to six months in prison based on a report by the Sepah security department.
On May 29, 2019, a father and son detained by Sepah security officers at their workplaces in Tabriz were released on bail of 50 million tomans.
The father and son were charged with "propaganda against the system by distributing leaflets reflecting separatism" and "burning Kurdish and Armenian language boards in the city of Tabriz."
After detaining the activists, Sepah officers also visited the house of Ismailzadeh's family. They threatened the family and took with them the laptop, books and several other personal belongings belonging to the landlord.