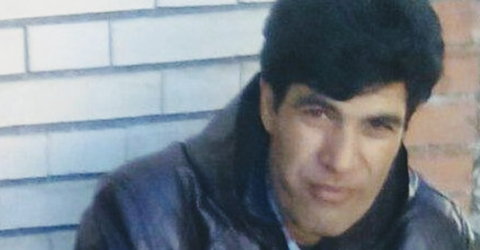 The detained South Azerbaijani activist and writer was taken to the Office of Prosecutor in Ardabil to respond to the charges staged against him on March 14th 2019.
It was announced that the activist had been accused of "propaganda against the Islamic regime and insulting officials".
The activist's family attended the Prosecutor's Office in order to post a 500 million Riyal bail; however, the prosecution refused to agree to temporary release.
Rahim Gulami, a poet, researcher and writer, is one of the well-known cultural activists in South Azerbaijan and because of his cultural activities, he has been detained, arrested, tortured, and subjected to persecution in multiple occasions. Mr. Gulami was preparing to publish an Azerbaijani Turkish Dictionary before his most recent arrest. His writings and notes have been confiscated by the Ettelaat agents upon his arrest. It is feared that the writer is being subjected to torture.
Rahim Gulami is the author of the books "A leaf from our Folklore", "Ancestor's Word" and "Folklore Tales" published by "Yaylik" publishing house.