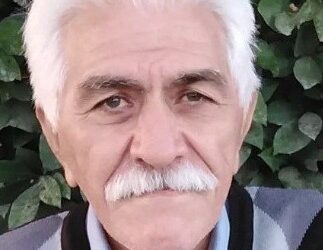 Akbar Azad, a well-known writer and intellectual was detained at the Baharistan (Tehran)Revolutionary Court and transferred to an unknown location on August 9, 2021.
According to his relatives, Mr. Azad went to the 2nd Decision Enforcement Office of the Revolutionary Court to replace his bail. The tribunal refused to replace the surety and ordered the writer's imprisonment.
His relatives believe that Akbar Azad was detained in connection with the previous two years of imprisonment and two years in exile.
Mr. Azad suffers from various illnesses, including skin cancer, and needs constant treatment. His relatives are worried that his health will deteriorate in prison.
Akbar Azad, Behnam Sheikh and Hamid Manafi and Alirza Farshi were arrested in 2014 for attending the International Mother Language Day ceremony.
Under Article 499 of the law, each of them was sentenced to two years in prison in Section 54 of the Tehran Court of Appeal.