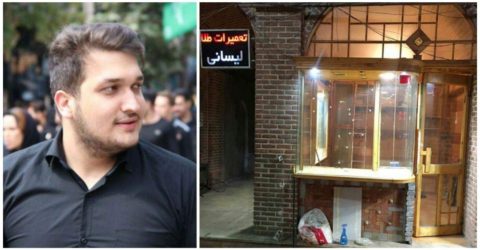 Ardebil Province's business authority has revoked Mr. Ali Lesani's business license and advised him "to move out of country!"
Ardebil Provincial Public Business Bureau announced on Saturday, January 9, 2010, that Ali Lesani, son of Abbas Lassani who is one of prominent South Azerbaijani political leaders, is no longer allowed to operate in the mall.

Ali Lesani had set up a jewellery repair shop two years ago, which has been closed down by security forces at the stage of issuing a business license despite being eligible.

In the past two years, the business authority, which has repeatedly sealed off Lesani's shop under pressure of intelligence and security forces has basically deprived the Lesani family of its main source of income.
Abbas Lesani, a prominent Turkish activist and political prisoner has recently been sentenced to 15 years in prison by a cangroo Iranian court at occupied territory of Ardebil, South Azerbaijan.