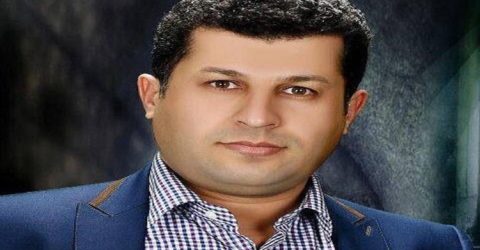 Well-known activist Alirza Farshi was transferred from Evin prison in Tehran to Fashafuya prison.
Farshi contacted his family and indicated that on September 8, he was transferred to the quarantine unit of the 1st building of the Fashafuya prison.
The South Azerbaijani activist was previously detained in the 9th ward of the 8th building of the Evin prison. According to his relatives, he is currently in an extremely small quarantine unit along with 10 other prisoners. Stressing that it is impossible to follow the rules of hygiene in the detention center, the activist said that prisoners have a higher risk of contracting various diseases, including corona-virus infection.
Alirza Farshi's transfer to Fashafu Prison is presumed to be linked to his open letters of protest to court officials.
In his open letters to the chairman of the judiciary and the deputy chief of the Evin prison, Farshi protested against the harsh and intolerable prison conditions and indicated that when he was arrested security forces used force and degrading language.
Farshi was arrested on July 21 2020 to serve his sentence of two years in prison and two years in exile for merely attending an International Mother Language Day ceremony in 2014.