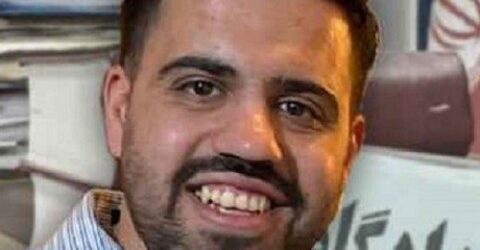 According to his lawyer Hamid Ahmadi, although the 29th section of the Revolutionary Court of the occupying regime of Iran demanded the death sentence against Sahand on the charge of "war against allah", the legal procedure was not completed because the second judge and the case consultant did not sign the death sentence.
Reportedly, the second judge has also endorsed the death sentence; therefore, Sahand Nurmohammadzade's death sentence was finalized.
A 26-year-old youth Sahand is residence of city of Karaj, South Azerbaijan and is accused of blocking the road by burning garbage cans during the protests and obstructing public transport.
His relatives say that the death sentence against Sahand Nurmohammadzade is unjust and that it is aimed at intimidating other protesters away from the protests.