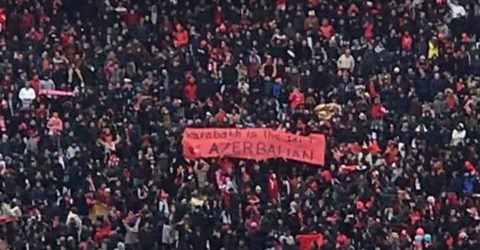 Over three dozens of protesting Tractor Football fans have been detained by the security forces during and after the March 1st protest in the Sahand Stadium of Tabriz, where a hundred thousand Tractor club fans raised Azerbaijan's flags, chanted" Karabag is ours, will always be" and fired the flags of Armenia.
Immediately after the game, Ehsan Ismailli, Mahdi Hamzeie and Babek Siyami were detained. More than 26 people, including Davud Mohammadi, Karim Karimi, Hamid Bagibyshak, Bahram Azad, Hadi Abbaspur, Ramin Aradgard and Yusuf Sallahshur were arrested in recent hours.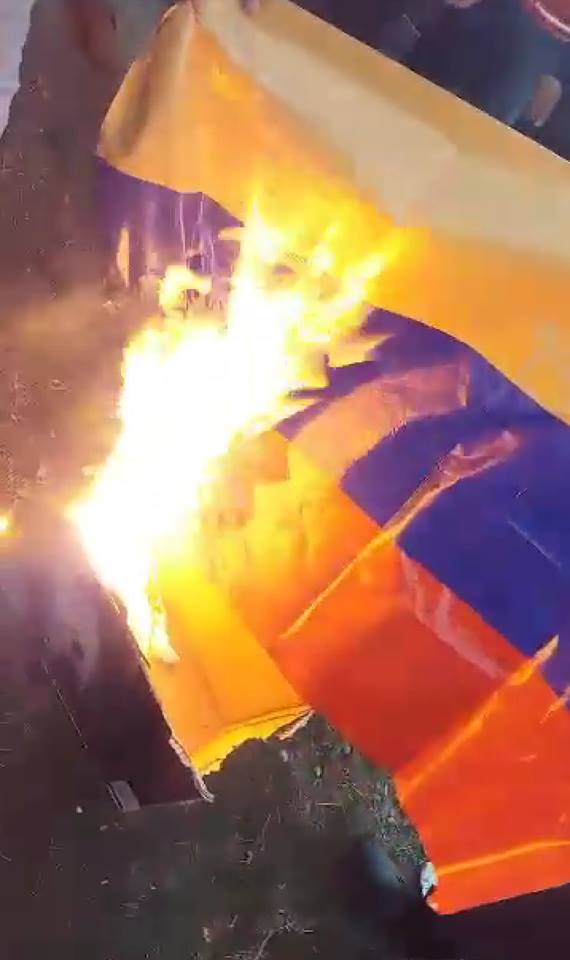 The identity of other detainees are being established. It's feared that the detainees are being subjected to harsh treatment and tortures.
According to local sources, buildings belonging to Armenians in Tabriz are being guarded by local law enforcement agencies including the building of Ararat Sports Club.
On March 1, southern Azerbaijani activists wrote the slogan "Karabagh is an integral part of Azerbaijan" on the building of the Ararat football club.