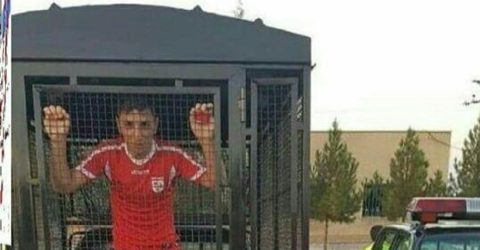 Kazem Sefabakhsh also known as Koroglu was arrested on November 21st 2018 on the eve of the match between two teams of Tractor of South Azerbaijan and Persepolis of Tehran. No information on his whereabouts is released as of yet.
According to local sources, Kazem was arrested after he got into an argument with the Persepolis fans who were chanting fascistic slogans such as "Kill the Turks" during the contest in Tehran. Some news sources indicate the activist is being held in the Evin Prison which has not been confirmed.
South Azerbaijanis fear for Mr. Safabakhsh life and well-being.