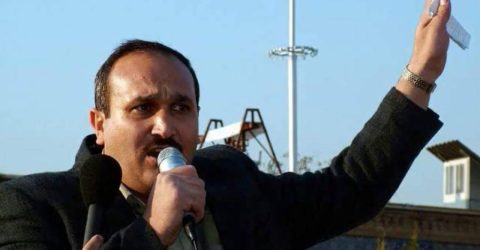 On 11th of June 2019, Abbas Lisani was taken to the Ardabil Revolutionary Tribunal in the mid- centuries-type chains and shackles. According to his relatives on his 16th day of hunger strike Mr. Lisani appeared to be extremely weak. No result of the "trial" was released as of yet as the tribunal deferred its decision. The prominent South Azerbaijani political and compatriot activist has gone on a hunger strike on May 27th 2019, demanding proper review of his appeal by the the occupying regime's Revolutionary Tribunal.
Mr. Lisani has been held in Ardabil Prison on the bogus charge of "inciting separatist rebellion since 5 moths earlier. Reportedly, Mr. Lissani's health is at serious risk; however, despite his relatives' and lawyer's requests he is refusing to break his hunger strike.
Another political prisoner , Amir Sattari of Tabriz, Southern Azerbaijan has also declared a hunger strike demanding review of his appeal as he believes he has been wrongfully convicted.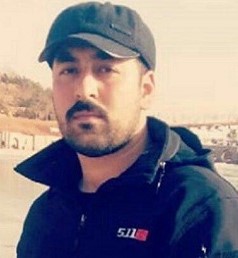 Mr. Settari has been sentenced to 7 months in prison merely due to his activities on social media. He has been serving his sentence since January 1st 2019 in Central Prison of Tabriz, the occupied territory of South Azerbaijan.
Reportedly, Mrs. Hakima Ahmadi in Maraga Prison and Ibrahim Nouri in Tehran's Evin Prison are also on hunger strike demanding their release.