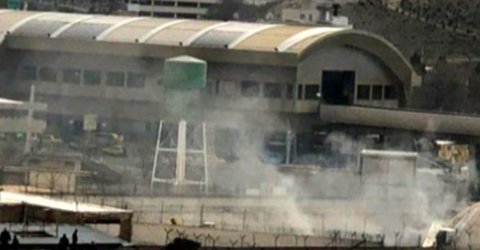 The occupying regime of iran has violantly cracked down the riat at the prison of Tabriz, South Azerbaijan.
The Tabriz prisonors rioted on March 27th 2020 by burning blankets and mattresses in the courtyard demanding to be released home due to widespread Covid 19 in the correctional facility.
The security forces opened fire on the inmates and suppressed the uprising in a violent fashion. The number of victims or injured has not yet been determined.
Interestingly, the governor of Tabriz, Behrouz Mahdavi, denied the occurrence despite video footage of the uprising and confirmation by some of the country's official news agencies.